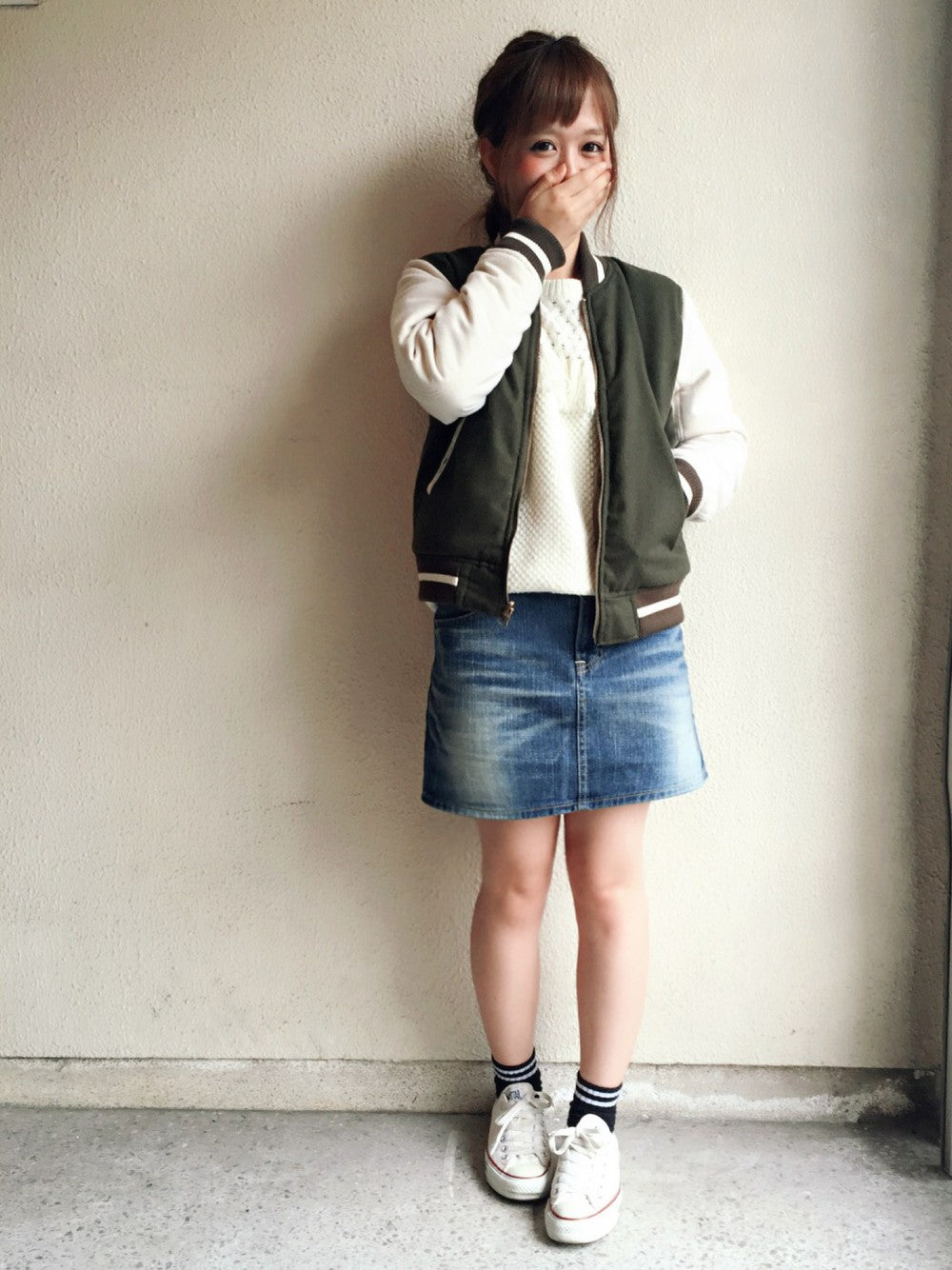 Source: WEAR
It is always so much fun to dress for warmer weather. This time, we will show you outfits with short skirts and sukajan jackets.
Black short skirt x black souvenir jacket

Source: WEAR
Going with one color for your whole outfit and putting on a tight skirt make a mature girly outfit with spicy accents. Adding a pair of hot platform sandals completes an updated girly spring style.
An oversized jacket would also look cute while shifting the mood sweeter by little.
Denim skirt x souvenir jacket

Source: WEAR
This is the easiest combination to try. A sukajan jacket goes perfectly with a denim skirt which is a basic item in everyone's closet.
If you are feeling casual but want to mix it up with different tastes, a sukajan jacket makes your outfit stand out from the others. Try adding a sukajan jacket to your everyday outfit if you are tired of looking the same!
Printed skirt x souvenir jacket

Source: WEAR
A skirt with floral prints and a sukajan jacket is a perfect combination for spring. It might be easier to choose black and navy jackets, but adding khaki green makes this outfit perfect for a casual spring style.
Adding a pair of sneakers make the mood shift sporty, boots would make it look girly and cool at the same time.
Short knit dress x black souvenir jacket

Source: WEAR
Short knit dress makes an outfit look soft and feminine. As a bonus, the short length of the dress helps your legs to look longer as well.
If you wear gray by itself, it might make you look wide. However, adding a black sukajan jacket as an outer makes your whole silhouette thinner and adds coolness to it.
Conclusion
What did you think?
It might seem hard to mix sukajan jacket into everyday outfits, but it actually is a versatile item that updates your regular outfits with short skirts. Wearing it with floral dresses and skirts would emphasize girliness without looking tacky.
Hope you will enjoy dressing up in spring with a trendy sukajan jacket!
Mar 27, 2018

Category:

Article
Comments: 29