Nishiki × a Masterpiece video game "Street Fighter 2" Sukajan!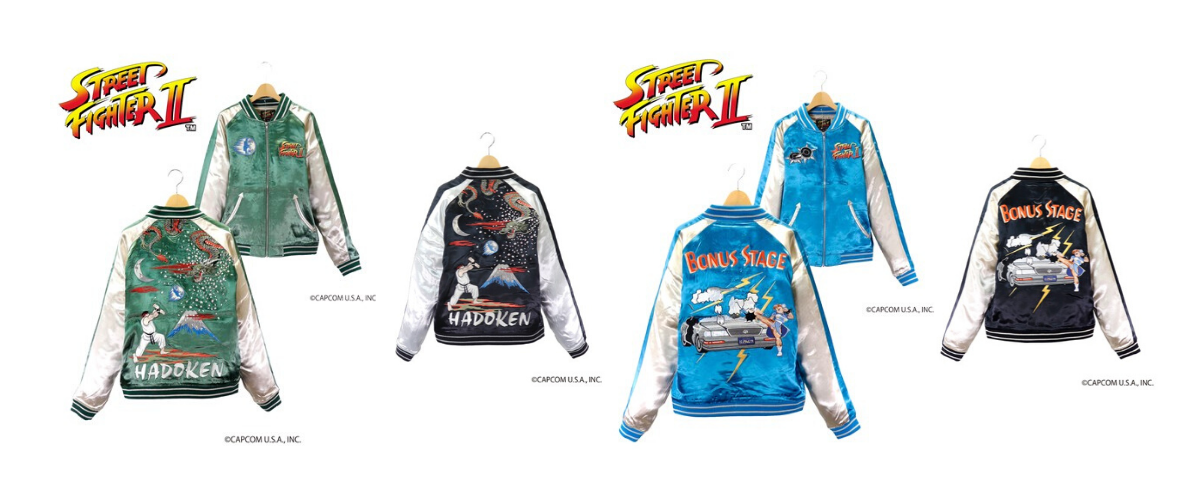 How's everybody doing? It feels like we haven't heard any positive news on the media lately… but luckily there is one!
A Masterpiece video game and also one of my favourite games of all time, "Street Fighter 2" made a "japan" themed collaboration "Sukajan" with "Nishiki" !!
Street fighter 2 was the game that I was head over boots for back when i was young. Till this day, i still bring the console out and play the game like crazy sometimes lol.
Anyway, for the design of this jacket, the only female character in the original Street Fighter 2, "Chun Lee" and one of the main characters of the series "RYU" were selected and applied onto the jacket!
For the design of Chun Lee, they applied the design of her destroying a japanese luxury car "Celsior" with her special moves "Hyakuretsu Kick (Hundred Kicks)".
Bonus stage that appears when you defeat 3 enemies in a game is the main art of this jacket and stitched on the back beautifully. Not only on the back, but on the right arm of the jacket there is a stitching of an arm ring that reminds Chun Lee to make this jacket even cooler.
RYU's design on the jacket comes from the word Ryu which means "dragon" in japanese. From front and back, the entire design is stitched on and also the famous "Hadoken" is stitched on on the right chest.
The dynamism of the Hadoken is just...breathtaking!
And finally, both of the jackets have a street fighter 2's logo on the left side of the chest!
Either if you look at this jacket from front or back, the street fighter design could be seen from any angle and super enjoyable! There is no Sukajan that could excite people more than this one lol
Also this Sukajan is using a high quality rayon material as a base and the feeling to your skin is second to none! This high quality rayon allows you to put your arm through its sleeves smoothly and have a cool texture to it.
Chun Lee and RYU version of the jacket both have a super cool design and if you are a fan of street fighter 2 you must get this item!
Well then everyone eat well and sleep well and gain some strength, enjoy today like always!
Leave A Reply
Your email address will not be published. Required fields are marked *