2019 AW Brand new product is available now!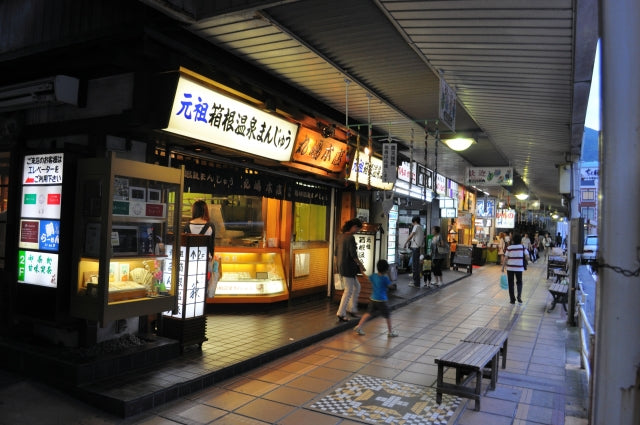 Hello!
My apologies for not posting often enough...
Winter coats are becoming necessary since weather is getting colder in japan recently.
There is only a month left in this year. Feels like "a year" is getting shorter and shorter every year... maybe I'm getting old (lol)
Anyways, I recently took a 3-days trip to Hakone.
Have you guys been to Hakone before?
Trees are changing colours this season and it is indeed beautiful, but Hakone could offer more than trees. Since there are so many tourists attractions in Hakone, you could visit this place at any time of the year and it won't disappoint you!
On this trip, I went to take a look at few art museums.
I have been to Hakone quite some time before but most of the time when I was there I would always be at hot springs the entire trip. It's been a while since I visited art museums!
As soon as I got to the first museum, I was so excited I took so many pictures (lol)
I visited "Okada Museum", "Paula Museum", "Hakone museum" and "forest of glass museum"
Out of all of these museums, "Hakone Museum" was the best one so far.
There were some antique dishes from Jomon era~Edo era on display but what truly took my breathe was the Traditional Japanese Garden that that was part of the building!
I got to enjoy the view of Japanese garden while having some delicious Maccha and Japanese sweets. I felt wholesome the entire time I was there.
Every time I get to visit these places that enhance traditional Japanese culture, I realize japan is a one hell of a country.
Hotel that I stayed at had a hot spring and that was truly amazing.
We reserved a entire hot spring that's placed outside for thirty minutes, And I almost passed out in it because I got too hot (lol)
When I got out of the hot spring, I was served with beer and traditional Japanese meal and that was amazing!
The beer that they served me was a local beer called "Hakone beer". It went down easy and also very tasteful.
According to "Okami" (Title of traditional Japanese hotel owners), Hakone beers are made from water that doesn't contain iron, and the water makes the beer mild and delicious.
If you haven't been to Hakone before, I would highly recommend to visit there when you travel to Japan!
Enough about my trip to Hakone. There are quite few new products available in our store!
Let me introduce our three products that we recommend the most!
All these designs just came out this winter of 2019!
At first, we have the "Sakura Poem Koi-fish Yokosuka Jacket"
Huge stitched Koi-Fish is applied back of the jacket and let me tell you it is DYNAMIC!
It's a rare piece with Jacquard materials applied in two different places of the back of the jacket.
Jacquard material makes the gold fish stitches shine when the sun or any kind of light sources are facing the jacket, gives it that overall luxury look!
The second product is the " Skelton Dancer stitches Yokosuka Jacket"
It does look little scary doesn't it?
The end of each sleeves have dark red colour applied to it to make it look more mysterious...
But if you stare at this jacket for a while, you will see the Elegance in this horror-ish design.
White cloth stitches that Skelton's wearing are so precise you could almost stare at it forever.
And the Last but not least we have the " Silver dragon stitched Yokosuka Jacket"
Very astringent design! I bought it as soon as I saw the product (lol)
Colour patterns are dark all along. The grey stitches matches the expression on the dragons face. It defiantly is a pretty cool looking jacket
The dragon themed designs isn't only applied to the back but on the front as well. So it doesn't make the front part of the jacket look empty compare to the back.
Looking back at these products, all three of them seriously have some cool designs
Of corse there are more products in the store that I didn't get to introduce this time. So be sure to check them out as well!
Leave A Reply
Your email address will not be published. Required fields are marked *