Japanese Military Brand "HOUSTON"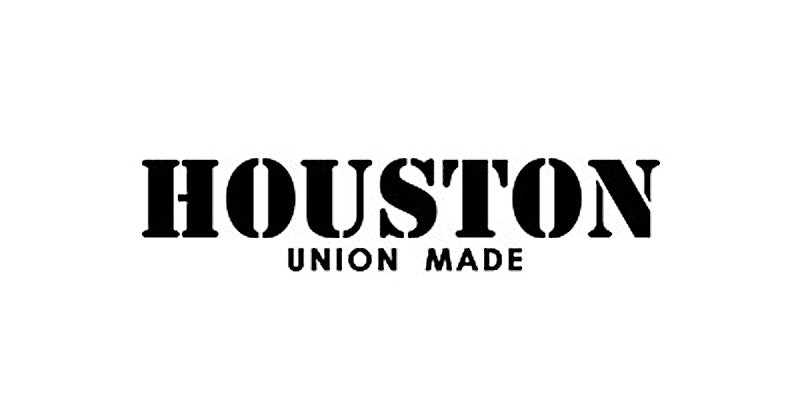 SUKAJACK recently started selling products of HOUSTON!
We added Pants and M-51 Jacket which are popular items of HOUSTON to the collection.
Because it is easy to move, I also wear BDU Pants well!
I think that there are many people who do not know about HOUSTON, so today I will introduce about HOUSTON.
What is HOUSTON?
Houston is a well-known brand for military garments in Japan.
They are not as high-end as other Japanese manufacturers such as Buzz Rickson's and Real McCoys, they make fairly reasonable products. Houston became widely known since "Yuji Oda", the leading role of Japanese movie called "Odoru Daisosasen", was wearing Houston's M-51 Parka.
Although it is such HOUSTON, it is the beginning of the brand that they sold remodeled American clothing in 1947. After that, "Union Trading" which develops HOUSTON was born in 1972, and has since manufactured a number of military products.
The feelings to cherish things in that era, the commitment of craftsmen, and the attachment to fashion are connected to the present in HOUSTON.
HOUSTON is the first military brand that produced the original flight jacket in Japan.
Recommended clothing of HOUSTON
M-51 PARKA
It was named M-51 because it was adopted by the US military in 1951, but it has also been loved by British mods, also known as mods coat. It is also called Fishtail parka because the hem resembles a fish tail.
The back hem divided into two, which is the biggest feature, is designed long for sitting, and it is also possible to collapse with the snap button on the inside.
It was named M-51 because it was adopted by the US military in 1951, but it has also been loved by British mods, also known as mods coat.
Because it is a field jacket to wear when exercising on land, pocket is flap specification which things hard to fall down.
Equipped with waist and hem drawcord, you can adjust the silhouette.
It is tailored to be fastened by buttons on the front zipper, so it has a structure that makes it difficult to pass the wind.
Depending on the season and items to coordinate, you can enjoy dressing in various styles.
FATIGUE PANTS
They modified the standard item "FATIGUE cargo pants" boasted by the US military with HOUSTON 's own perspective. A thin COTTON 100% fabric is adopted as a material, comfort is realized.
Also, the silhouette is slightly thicker straight, and the rise is slightly deeper.
The waist is a nice specification that can be adjusted to some extent by the adjuster of the button specification.
This pants is a simple silhouette and basic, so you can use it with various coordination, and compatibility with Sukajan is outstanding.
In addition to design, it is cargo pants with sufficient functionality.
SOUVENIR JACKET
Like M-51 jacket, HOUSTON's SOUVENIR JACKET is also highly rated.
The quality of the jacket is slightly inferior to TAYLOR TOYO and HANATABIGAKUDAN, but it is highly recommended as it has certain quality with reasonable price.
There are few reversible items, but it is perfect for the entrance to enjoy Sukajan in earnest.
As it is a historical brand, it also has authority.
Since YKK is adopted as a zipper, there is also particular attention to the details.Because there are many oriental popular basic designs, it is easy to fit with American casual styles.
One of the representatives of Military Garments
HOUSTON is a reasonable and high quality military brand.
The mods coat is still popular even now, in Japan it is not only casual, but also coordinates that collapse in combination with a suit are sometimes seen!
Recently, it is also adopted as a women's item to make "Hot and Sweet Mix" coordination!
Apart from the mods coat, "MA - 1" flight jacket, "N - 1" deck jacket arranged with solid sewing and detail are also popular.
In addition, "A-2" deck jacket that reprinted the crew jacket of the US Navy modernly with a somewhat tight silhouette, and chucky boots with a dressy atmosphere while being military are also items of interest.
With the recent military boom, the revaluation of past staple items centered on US military items has been increasing!
HOUSTON also attracts attention from young generations as well as fans of former years! If you are concerned about military, please remember the name of this military brand!
Leave A Reply
Your email address will not be published. Required fields are marked *